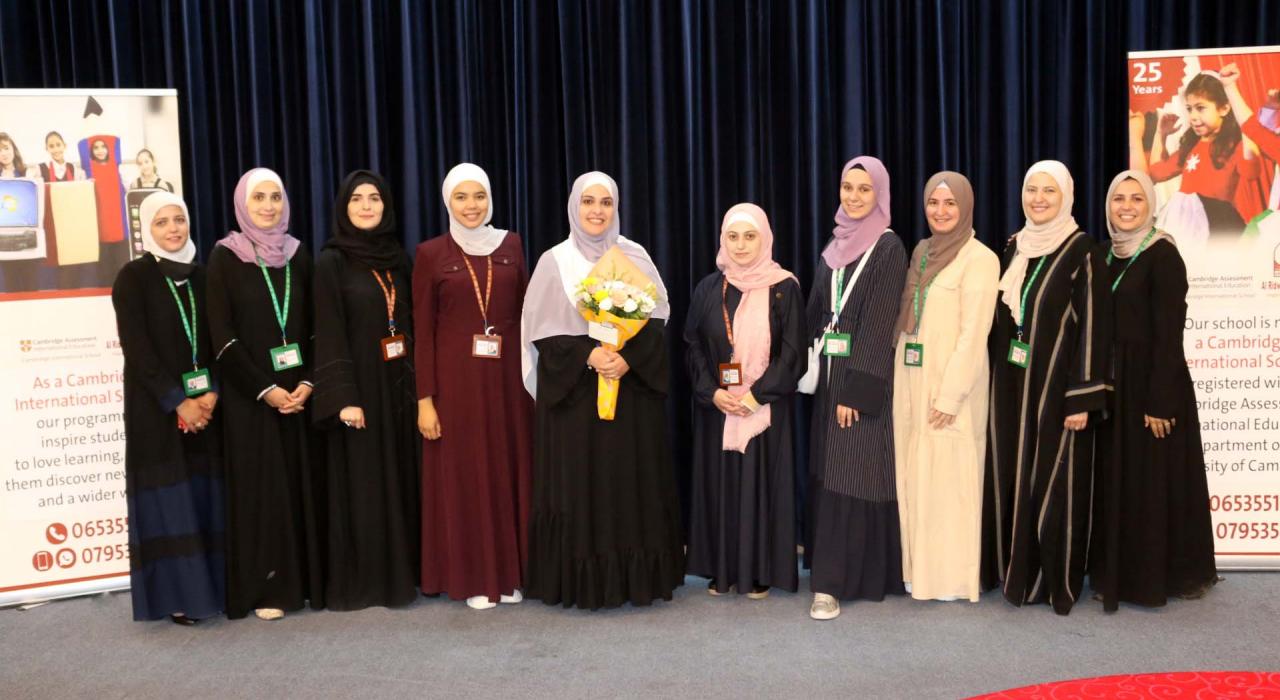 15 July 2021
Al Ridwan Schools International is officially open! On Thursday the 15th of July, Al Ridwan Schools hosted its' Open Day led by the Principal Ms. Bahija Mawas, where we introduced the educational faculty and staff to the community. We began our event with the Principal's speech where she reminded attendees of Al Ridwan's mark on the community, and explained that Al Ridwan International will guide students along the path of international education with the guidance of the teaching of our beloved Prophet Muhammad (SAW.(
Then, the Math and Science Coordinator Ms. Shireen Hamdan spoke about the benefits of the Cambridge programme and the structure our students' will follow throughout their educational journey at Al Ridwan International. Followed by the English Coordinator and Head Teacher Ms. Rawan Al-Jafari where she introduced and described the curriculums chosen by Al Ridwan to be taught for English, Math, Science and ICT and what their benefits are.
Finally, we concluded the event with inspiring words from the Head Principal of Al Ridwan Schools Dr. Mahdiyeh Zmeili, where she spoke about the timely opening of the International Section and prayed for students' success.
Take advantage of the International Inauguration Offer of an extra 10% on the already discounted fees of 15% for those who register by Sunday July 18.